STEAMED SWEETS: Retail price from $4.50 - $6.75 per piece.
Wholesale pricing available upon request via phone or e-mail.
Menu items and pricing subject to change without notice.
---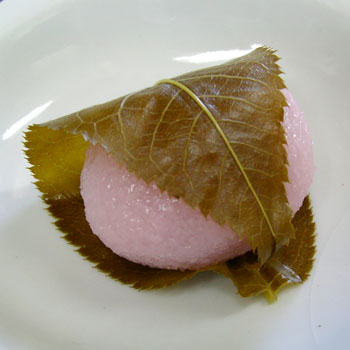 Girls Day Sweets
Cherry Mochi
Western Japanese style. Chunky rice dumpling(mochi) with adzuki paste wrapped with a salty cherry leaf. rice flour, sugar, cherry leaf. red coloring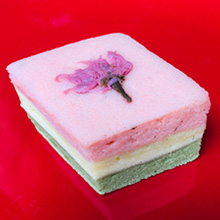 Girls Day Sweets
Wedding Diamond Cake
egg, sugar, rice flour, white bean,matcha, plum/strawberry,cherry colorings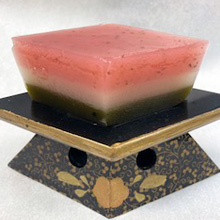 Girls Day Sweets
Diamond Yokan
agar agar, sugar, white bean, plum paste, yuzu, matcha, syrup, colorings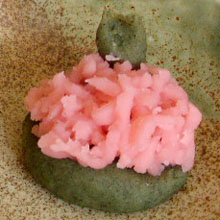 Girls Day Sweets
Shell Akoya
Yomogi grass konashi is full of spring taste
Whte bean, adzuki, sugar, yomogi, wheat flour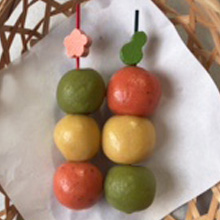 Girls Day Sweets
Kinako Dango
roast soy flour, sugar, starch syrup, colorings.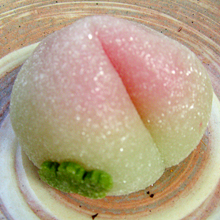 Girls Day Sweets
Velvet Peach
Divine peach from China which gives you forever beauty
rice flour, sugar, flour, white bean, egg, green tea, blue and red coloring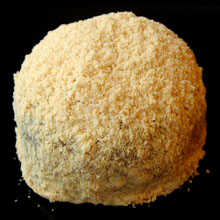 Fern Mochi
Unique texture in made from imitation of fern root starch.
sugar, adzuki, roast soy powder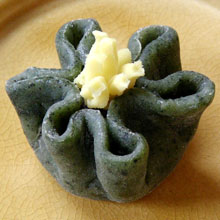 Young Grass
Yomogi mochi is popular conbination with chunky Adzuki paste.
Rice flour, wheat flour, sugar, Yam potato, white bean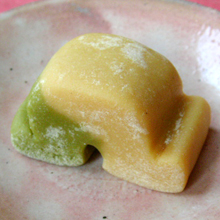 Suhama
Kinako candy, roast soy bean powder, sugar, mizuame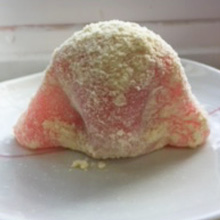 Uguisu
Soft silky mochi wrappes, chunky Adzuki bean paste. Sprinkled with roast green soy powder. Rice flour, sugar, mizuame candy.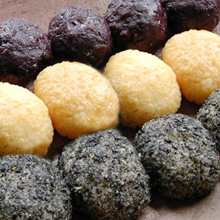 Ohagi 3 flavors
sticky rice, sugar,azuki, sesame, kinako, salt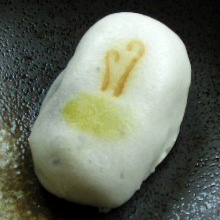 At Mountain
Japanese Yam potato, sugar, rice flour, azuki, matcha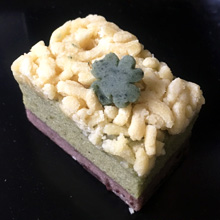 St. Patrick day
Shamrock
egg, sugar, rice flour, azuki, white bean, matcha, yomogi,wheat flour
---
© TOKARA. All Rights Reserved.