STEAMED SWEETS: Retail price from $4.50 - $6.75 per piece.
Wholesale pricing available upon request via phone or e-mail.
Menu items and pricing subject to change without notice.
---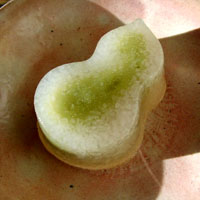 Gourd *GF
Firm Tofu-like texture.Green-tea flavor. Courserice flour, Sea gelatin, Greentea white bean paste inside.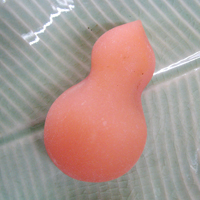 Miracle Munbo *GF
Soft mochi with white beanpaste inside. white bean, riceflour, sugar, red, yellow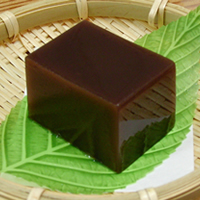 Mizu Yokan *GF
Silky Adzuki soft puddingAdzuki, Sea gelatin (Agar agar, extract from sea weed) sugar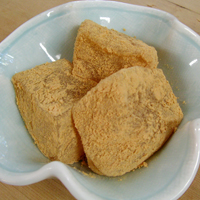 Fern Mochi *GF
Fern root starch imitation, sugar, roast soy powder, black sugar, mizuame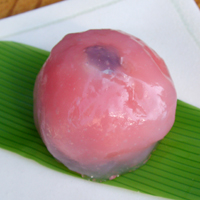 Chinese Lantern *GF
Kudzu, sugar, white bean, adzuki candy, red40, yellow4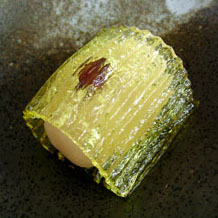 Summer Shade *GF
White bean paste is rolled with Kingyoku White bean, sugar, agar agar, adzuki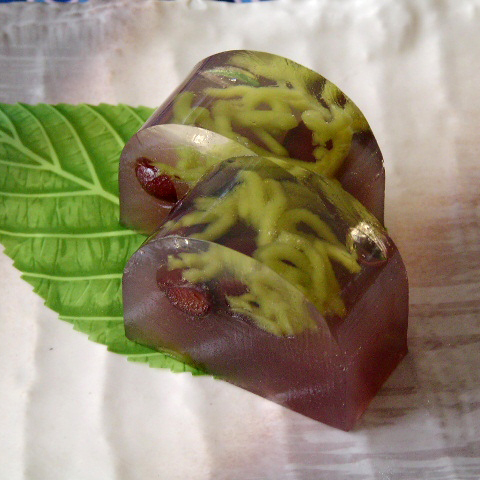 Creek *GF
Kingyoku-kan ( Sea gelatin jello) with green tea paste and
Adzuki agar agar, sugar, white bean, adzuki, greentea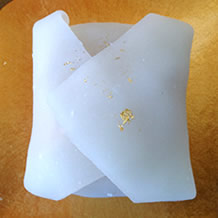 Fukusa *GF
Image of wrapping a precious thing with Furoshiki. rice flour,
agar agar, white bean, mizuame, ginger flavored white bean paste.
rice flour, sugar, wheat starch, white bean ginger, gold flake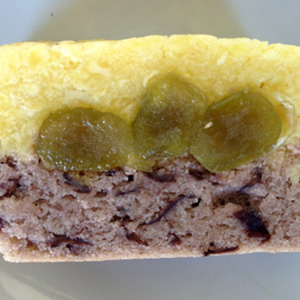 Abandance *GF
rice sponge cake with three layers, adzuki, Endo beans, and white beans with roast wheat powder on top. Very tasty with lots of flavors. egg, sugar, adzuki, white bean, rice flour, wheat flour, ao endo bean,roast wheat flour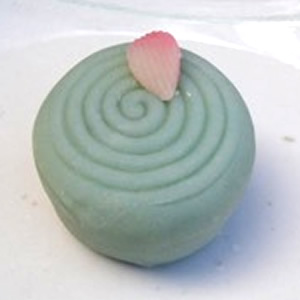 Uzu
A typical Japanese design pattern symbolizing summer
water Made by Konashi, Adzuki bean paste inside. A petal of Lotus is floating on the water peacefully. white bean, sugar, flour, Adzuki bean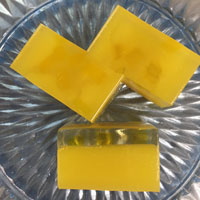 Lemon Drops (yokan) *GF
Inspired by my favorite cocktail. Japanese style lemon bar is born!
The design is still developing, but the taste is more deep and flavorful than Lemon bar. Suggestion: Pairing with cold green tea or mint tea (non sweets)
agar agar, sugar, lemon juice, white bean, starch syrup, yellow 4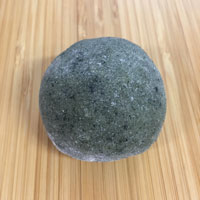 Yomogi Daifuku (Mochi) *GF
Very casual mochi is everybody's favorite in Japan! This full size mochi is the best introduction of Yomogi herb to Western World.
Suggestion: Pairing with Houji cha (Cold/hot)
rice flour, sugar, dried Yomogi leaf, azuki, potato starch, starch syrup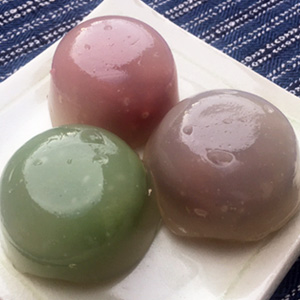 Special Order ; Minimum order 15 pieces
Summer Manju *GF 3 flavors
(azuki, matcha, rasberry paste/cherry compote)
It's made from artificial Kuzu powder, but it can be stored in freezer and refrigerator. it is great to serve for your guests in hot summer
© TOKARA. All Rights Reserved.